Pickle-Ball Inc. Diller
INVENTORY LEVELS
This item is normally in stock and ready to ship to our customers in Canada, USA and Mexico. It usually ships the next business day via Expedited Parcel Post. Customers have the option of upgrading the shipping speed during the checkout process.
The Diller pickleball paddle is a popular 1G pickleball paddle. When community centres and schools set up pickleball for the first time, they often choose Diller pickleball paddles as their first paddle.
Diller Pickleball Paddle – Upgrade from Swinger
The Diller pickleball paddle is considered by many pickleball players to be an upgrade from the heavier Swinger pickleball paddle. It is about an ounce lighter and has a smaller hitting surface. It also has more attractive cosmetics.
Construction
Diller pickleball paddles are made in Taiwan from seven layers of painted and varnished hardwood. A wooden handle, outfitted with a polyester safety rope is attached to the paddle head using six brass staples. The handle is then wrapped with a thin layer of polyurethane grip.
Durability
Like all wooden paddles, the edges of Diller pickleball paddles will chip over time. This is especially the case when paddles are scraped against the surface of outdoor pickleball courts. Unless it is severe, however, chipping along the edges of the paddle will not generally interfere with the paddle's performance. Many Diller paddles have been in use for many years in community pickleball programs. Therefore the overall durability of this paddle is rated as high.
Diller Pickleball Paddle – Colours
At this time, Diller paddles come in only one colour: a natural wood background with neutral green lettering and graphics.
Diller Pickleball Paddle Sets
Open up the price menu below to see discount pricing on bulk orders. Diller pickleball sets also come with reduced shipping costs to save you even more money. Please contact us at 403-238-0687 if you have any questions or if you would like to place an exceptionally large order.
Features of Diller Pickleball Paddles
– Approximately 1 oz/30g lighter than the Swinger paddle
– Safety rope is attached
– Outfitted with a standard PU grip
– A good choice for recreational programs
SPECS of Diller Pickleball Paddles
Weight: 284 g (10 oz)
Length: 39.5 cm (15.5″)
Width: 19.5 cm (7 5/8″)
Grip Size: 12 cm (4 1/2″)
90 DAY WARRANTY
All Pickle-Ball Inc. products shipped within Canada by Racquet Network are covered by a 90 day warranty against manufacturer's defects. In the unlikely event that there are problems with your pickleball paddle, simply return it to our store for immediate replacement. No need to ship across international boundaries. We will ship you a new one as soon as our staff confirm that the cause of the problem is a defect. Please note: warranty does not cover customers outside of Canada. US customers will return defective paddles directly to the manufacturer.
TRY IT BEFORE YOU BUY IT
Racquet Network carries a large selection of demo racquets for customers to try out. Simply leave a deposit with us and take one out for a week. When you make your decision, the deposit is applied to your purchase. Come in and see us for more information about our amazing demo program for tennis, squash, badminton, racquetball and pickleball.
PICKLEBALL PADDLE DISCLAIMER
There are now so many organizations claiming to have the authority to make rules regarding pickleball paddles, that it has become impossible for us to track them all. As a result, Racquet Network no longer tracks which paddles are considered "legal" and which are considered "illegal". If this issue is important to you, please contact your club before making your purchasing decisions. Racquet Network does not issue refunds for paddles on the basis of their acceptance or lack thereof by any club or organization. In our opinion, all paddles should be "legal" and all players should be welcome.
HOW TO ORDER
Purchases can be made online, by email, by phone or in person. Order online by selecting your product from the drop down menu and clicking ADD TO CART below. Order by email at
orders@racquetnetwork.com
. Order by telephone during regular business hours (Mountain Time). In Calgary: 403-238-0687. Outside of Calgary: 1-888-505-5295. Or come into our Calgary store in person. We are located at
4 10015 Oakfield Dr SW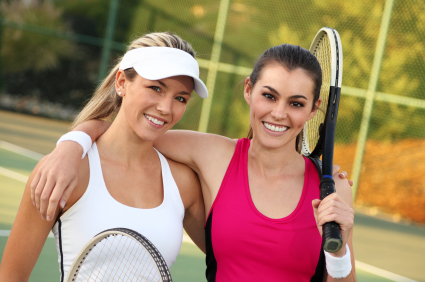 Come and play with us!! Racquet Network is more than just a store. We are also a worldwide network of racquet sports players.

Members are able to use our network to find new partners and opponents in their own cities and communities. With over 5000 members and counting, connecting with new friends has never been easier.